The girls' favorite activity this week was by far the germs.
I put some glitter on my hands with a small amount of hand sanitizer (to make the glitter stick) then we took turns shaking hands and going around the room touching
everything
. We talked about how easily it is to spread germs, how they enter our body and make us sick, the importance of coughing/sneezing into a Kleenex or the inside of our elbow if we don't have a Kleenex and good hand-washing practice.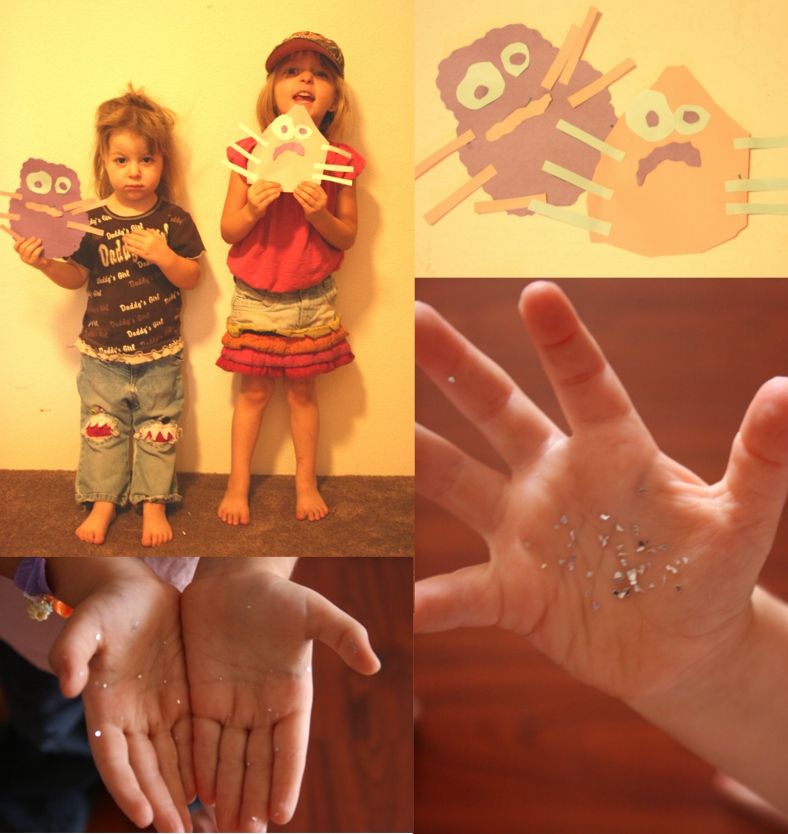 Then we made some germs with craft paper. Jocelyn originally glued a smile onto her germ but then she turned it upside-down. When I asked her why he is sad she said "He makes people sick so nobody likes him and he has no friends."