Check out these fun rainbows that the girls and I made for St. Patrick's Day
I cut a paper plate in half and gave on half to each kid for them to paint rainbows on.
I then cut some construction paper into into strips. Since my youngest still needs help with her colors, I thought this would be a good opportunity for her. I had her sort all of the strips into piles and then we talked about each color.
She also wanted to count the strips which gave me another idea.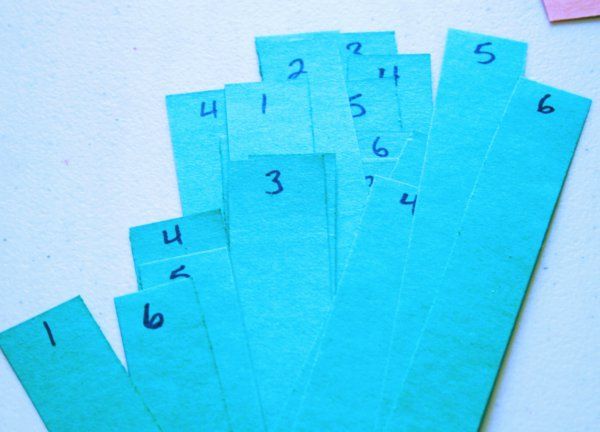 I wrote a number (1 through 6) at the top of each strip.
The girls started gluing the rings onto the plate. Starting with the ring that had a number 1, then they linked the number 2 ring onto that and so on.